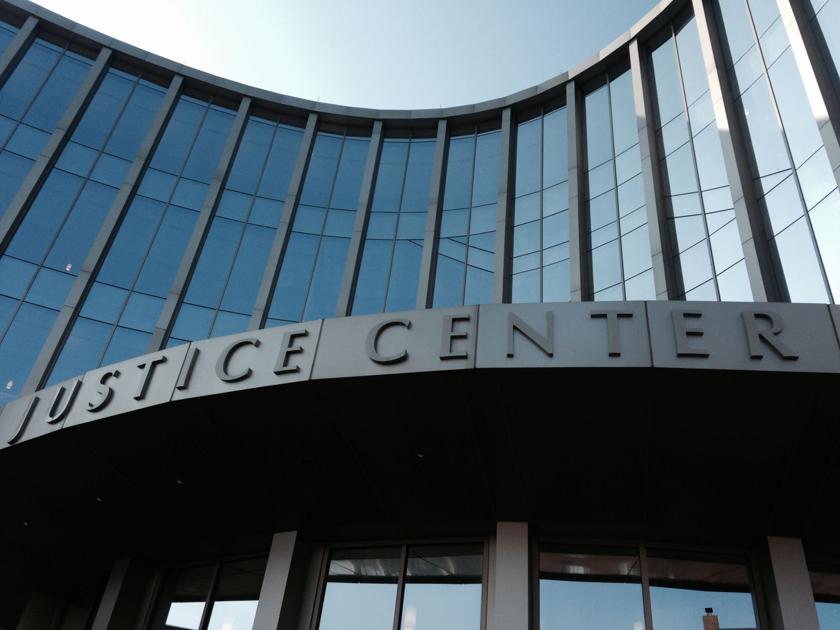 FALL RIVER – The murder trial of a man accused in a 2017 shooting in Attleboro was delayed Monday due to a COVID-19 outbreak at his unit at Dartmouth House of Corrections, where he is being held without bail .
For fear of being exposed to the virus, Jaquan Cohen, 30, of Boston, was not transported by van from prison to Fall River Superior Court, court officials said.
Cohen is charged with murder in the fatal shooting of Thomas Pomaré, 34, on December 4, 2017, at a South Avenue home in Attleboro. He pleaded innocent.
Pomare, an Attleboro native who moved to California, was visiting a friend at home when he was shot in what prosecutors say was a botched marijuana theft.
The trial was scheduled to resume Monday for a sixth day with the testimony of prosecution star witness Archie Charles. Charles, a 28-year-old former Attleboro man who admitted to being the runaway driver on the night of the murder, agreed to testify against Cohen.
As part of the deal, Charles has pleaded guilty to manslaughter and is serving up to 11 years in prison.
He told investigators that Cohen, who allegedly forced his way into the house with another gunman, returned to the getaway car and admitted to shooting Pomare.
Cohen's potential exposure to COVID-19 threw the lawsuit into limbo on Monday. Jurors were excused mid-morning and were ordered to return Tuesday morning as the judge and lawyers dealing with the case discussed how to proceed.
Cohen, who officials say is not vaccinated but has not shown any symptoms of COVID, is expected to be tested for the coronavirus on Monday. The results were expected Tuesday morning.
If Cohen tests positive for COVID-19, Judge Daniel O'Shea, who is presiding over the trial, said Cohen will need to be quarantined for 14 days in accordance with state trial court health protocols.
O'Shea and the lawyers involved in the case were concerned about the possibility of further delaying the trial and is nearing an end. The testimony began on November 4.
When they were chosen, the 15-member jury was told they would receive the dossier on Thursday and that it would not last until the Thanksgiving holiday.
"There is a lot at stake here," Bristol County Assistant Prosecutor William McCauley, one of the prosecutors handling the case, said at one point in the discussion.
Cohen's attorney, Mark Webster of Hudson, said in court that his client was eager to continue the trial.
Criminal trials have already been delayed by the pandemic and courts across the state are overloaded with cases, lawyers say.
However, those responsible for the anxiety expressed about a potential delay appeared to dissipate after a Zoom conference call in court with Judith Borges, the prison's director of medical services.
After hearing from Borges, O'Shea said it did not appear that Cohen had any "close contact" – as defined by trial court protocols – with infected inmates.
Speaking on the phone in court, Cohen said he always took care to wear gloves and a mask and tried to avoid leaving his cell to avoid exposure.
"I'm not sure I'm exposed," Cohen said.
Borges said all 86 inmates on the unit had been screened for COVID symptoms and more than half had been tested for COVID. Of those, she added, only 10 tested positive.
Cohen's cell was not near where the infected inmates were being held, Borges said. During the lockdown, no new detainees were allowed into the unit and no one was allowed out, she said.
All prison inmates are required to wear masks in accordance with federal and state health protocols and prison officers enforce the warrant, Borges said.
David Linton can be reached at 508-236-0338.