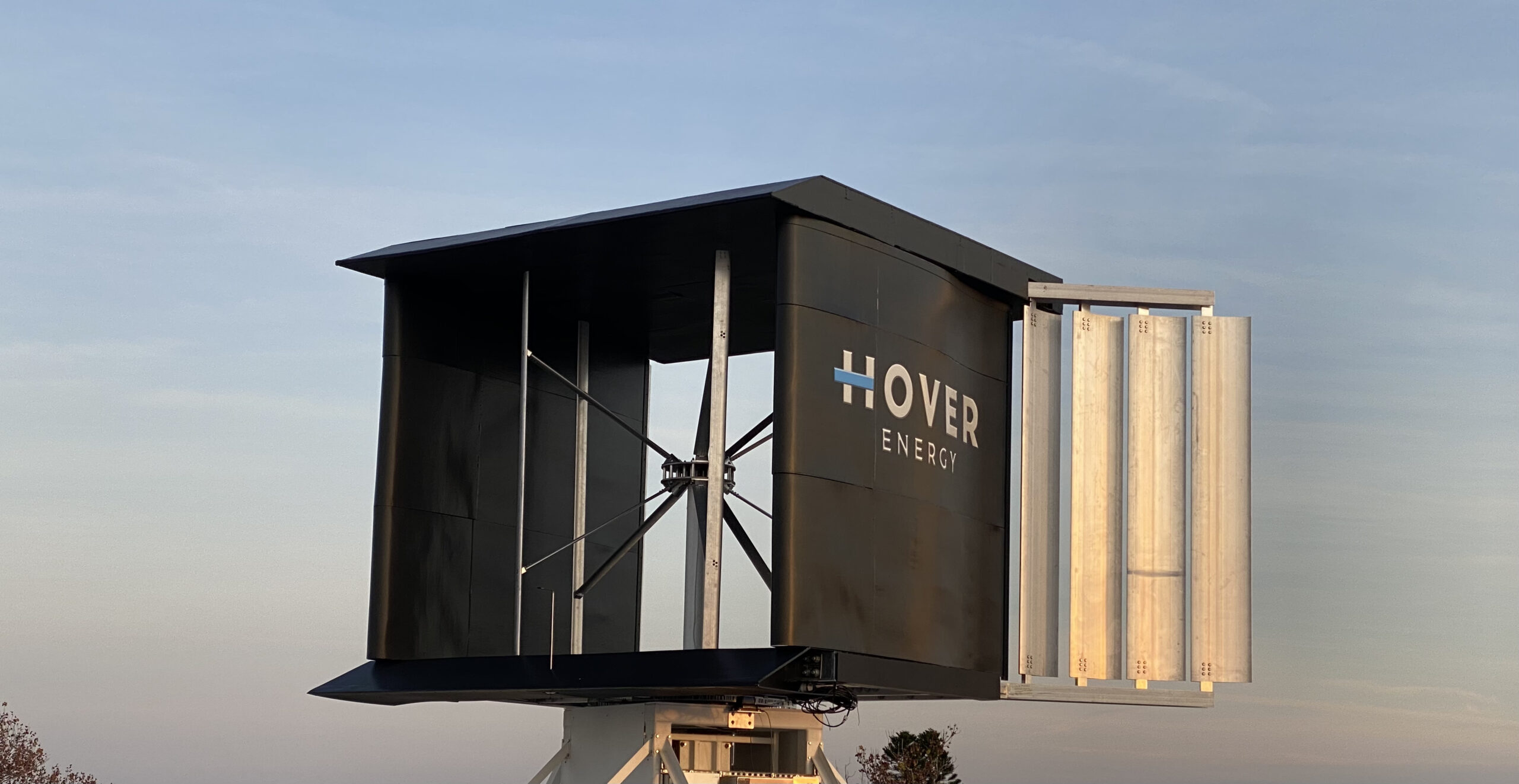 Dallas-based Hover Energy recently unveiled its wind microgrid plans in the UK as part of the company's aim to increase the efficiency of wind turbines while creating a product that can be mounted on the roof of any building.
Hover designs, develops and deploys wind microgrids to accelerate the transition to renewable energy and uses global partnerships to help customers efficiently harness the power of nature and generate electricity where it is consumed. Microgrids are small networks of electricity users with a local source of supply that are usually attached to a centralized national grid but can operate independently. They can offer financial benefits, reliability and faster construction times for those looking for green energy.
As global politics create uncertainty and high prices in the oil and gas market, more businesses and individuals are looking for opportunities to transition to green, reliable energy.
Texas has long been the country's oil and gas mecca, but it's well suited to green energy. Texas has enough wind and solar power to almost entirely replace coal. With wind and solar power, Texas has the potential to generate more than any other state. Businesses are turning to green energy because of its affordability and in an effort to embrace environmental, social and governance efforts.
Hover combines wind turbines with solar panels that are designed around the built environment and have the ability to store energy. The UK microgrid sits along an estuary with constant wind and sunshine, making it a prime location for installation.
The company was in a research and development phase until it broke even in 2021, with just over $10 million in contracted business for that year. In 2021, the company had just three customers, but has 85 in the sales process this year. There are currently 60 wind turbine installations in the production pipeline.
To find a suitable location, Hover operates a rooftop weather station and an anemometer measures wind speed, which helps calculate the cost of electricity. Hover designs a very personalized solution and wants to help the customer make the decision that makes the most economic sense.
Hover installs the grids to provide a cleaner energy option for businesses and government agencies. Creating this energy on site is inexpensive and puts users in control.
Hover has operations nationwide and overseas. "We plan to have our manufacturing in Memphis, and our first facility is in Florida," said Cal Collier, branding manager for Hover. "We are also talking to people in the Cayman Islands, the Dominican Republic and wherever it makes the most economic sense for us."
CEO Chris Griffin said his interest in the energy sector came from his background as an aerospace engineer and financial expert. Its goal was to find renewable energy technologies that are cost-effective and not solely dependent on government subsidies for funding. "We are working with a handful of real estate developers in North Texas, primarily those in the space, commercial and industrial fields on how [Hover] can help them create as much power as possible on their buildings.
Hover hopes to provide solutions to suburban Dallas electricity needs, but Hover is not currently focusing on Texas due to the state's low electricity costs. Asked about recent milestones, Griffin said: "We have just signed our five year contract with Jabil – our contract manufacturer. They will manufacture our turbines and electronic control systems, which is the bulk of what we do. It's a real win for us to be in partnership with them for seven years, they're a $35 billion global manufacturer.
Contractors JLL, Corgan, Kinzler and EPC are among the groups Hover works with or has worked with on their microgrid projects. They also work with local utility companies.
The company gains in power and notoriety. In his publication Maudlin Economics, Pulitzer Prize-winning economist John Maudlin writes of Hover: "They have created a small wind turbine that is much more efficient than the typical wind turbines that we associate with wind power. Basically, it's a 10-foot cube sitting on top of a platform that contains a large cylinder. The cylindrical turbine is surrounded by airfoils that direct the wind and multiply the force of the wind… In places like Puerto Rico and the Caribbean islands where energy is incredibly expensive, they are by far the competitive choice.
Solar has become profitable for businesses, but for years suppliers have needed tax incentives to make it possible. Luckily for Hover, the current North Texas housing boom, accompanying energy needs, and international energy stability are pluses for their model.
"People want energy independence and energy resilience knowing they don't have to depend on the grid if they don't need it, especially with the prospect of skyrocketing oil and gas prices" , says Griffin. "One of the best ways not to be subject to it is to build your own power, but I don't think Dallas businesses currently lack the pressure to meet carbon demands and be more sustainable."