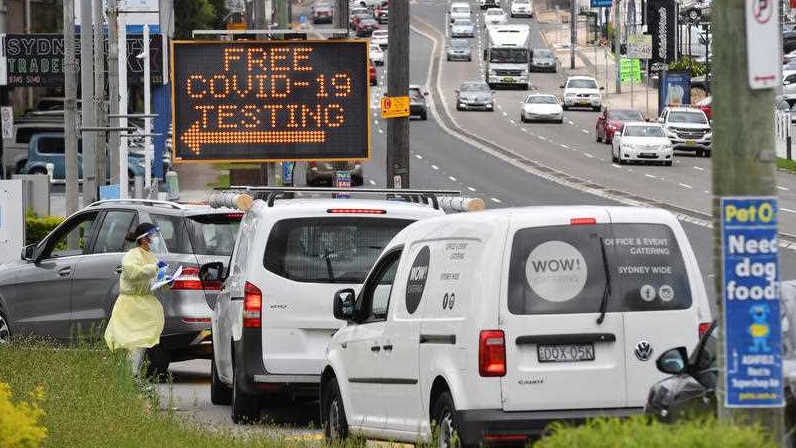 Let's go back to Victoria for a moment where Health Minister Martin Foley was speaking
He said of the 15,151 vaccines administered yesterday in public centers, 4,362 were first doses and 10,789 were second doses.
He again targeted the Commonwealth over the vaccine rollout, saying the Pfizer's allocation to state-run centers has been reduced "about 20 percent to just over 80,000 a week due to supply cuts now starting to weigh on the Commonwealth for Pfizer. "
Vaccine allocation forecast estimates released by the federal government last month show that from July to August, Victoria is expected to receive 85,540-100,000 doses of Pfizer for its state-run clinics.
An additional 66,617 to 77,000 doses of Pfizer are being provided as part of the Commonwealth's deployment to the state, which the federal government emphasized when it defended the apparent reduction in state sites.
Mr Foley referred to the "hike" in the allocation for New South Wales, which will receive 104,910 to 120,600 doses of Pfizer through its state mechanisms at the same time, with 102,253 to 118,000 via the deployment of the Commonwealth.
New South Wales is currently grappling with a growing outbreak of COVID-19, but vaccine allocations were announced before the situation escalated.
"We of course wish them every success, but what concerns us is that there is a clear appetite for Victorians to get vaccinated. What we need to do is just calibrate that," he said. Mr Foley said.
Mr Foley said Victoria believes she could "more than double" the delivery of Pfizer and other vaccines from today if the state receives the supplies, saying the centers run by the State remained "underutilized".
But he said conversations were underway with the Commonwealth about an increase in supply going forward, and "we hope these conversations will be fruitful."
Reporting by Yara Murray-Atfield