One Way Out – 'Star Wars: Andor' Episode 10 Easter Eggs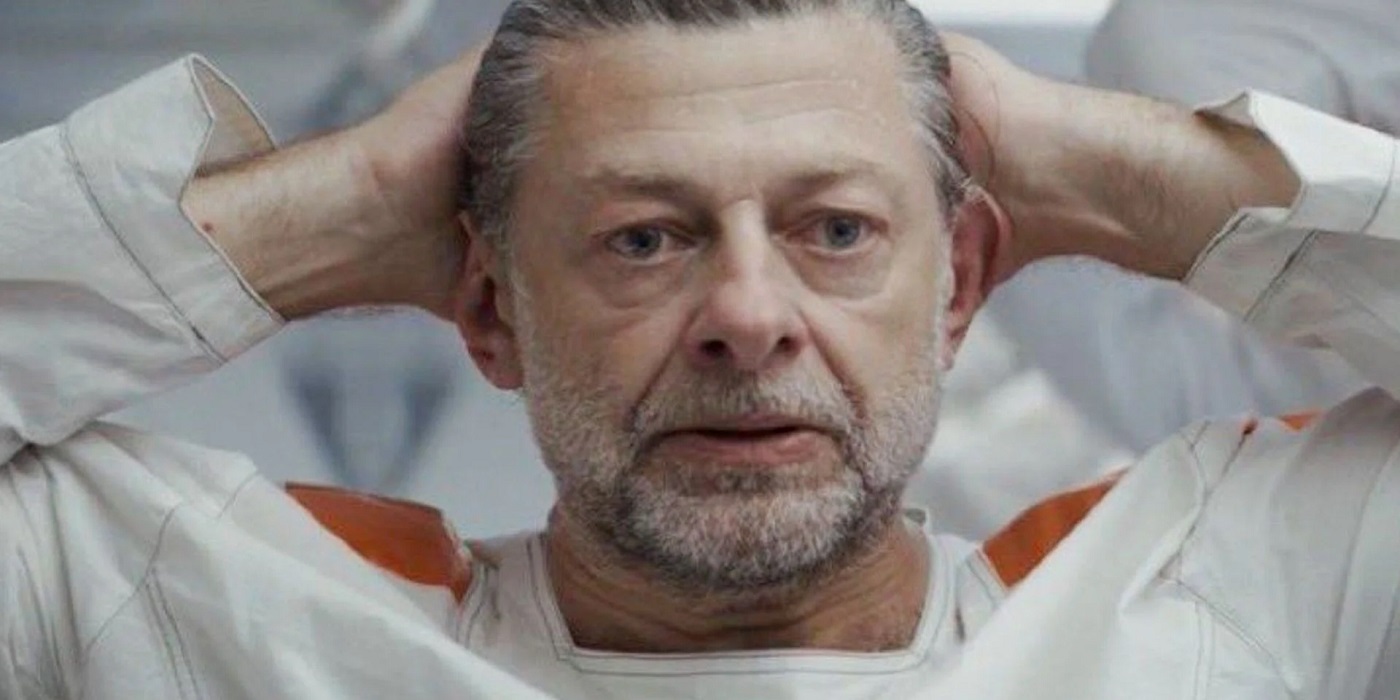 All storylines are rushing to their finales, and everyone is sacrificing something this week Andor.
I've said it over and over again, but Andor is some of the best live action content Star Wars has produced in years. The writing, acting, and themes are always top-notch, and this episode delivered all of that and more. What happened this week? What made this episode so special? And what Easter eggs did we notice? Let's talk.
Spoiler alert! In order to dive into this episode, we'll have to spoil a lot of it. If you haven't seen Andor Episode 10 yet, proceed at your own risk.
The prison uniforms are the colors of the rebellion
It's not new. I recorded this detail when we arrived at the prison, but the symbolism of it didn't seem so big and obvious until this week. This episode features a rebellion in the form of a prison break where all the rebels wear white and orange prison uniforms.
And in just a few years, a giant, organized rebellion will feature some of the same players and orange and white uniforms. I think it might be a little a bit of an exaggeration to assume that The rebellion wears these colors to honor the members of this prison break, but the symbolism and mirroring here is strong.
It goes hand in hand with…
The prison is shaped like the imperial cog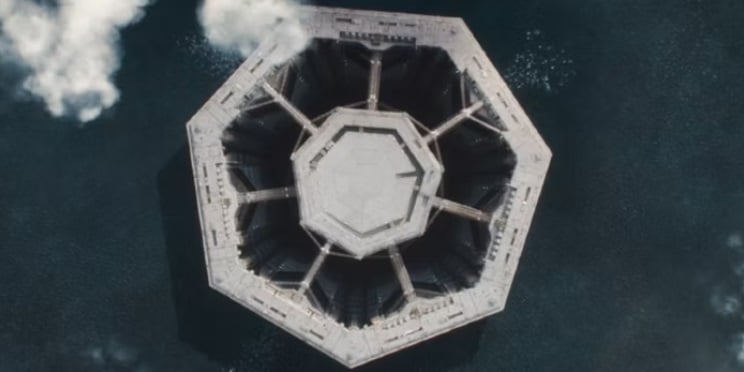 After weeks of seeing the prison from inside and underwater, we finally get a view from above. And its shape looks almost exactly like the Imperial Cog logo. On some level, it's probably just decent space architecture, but it's also a powerful picture of what the Empire does. Both in the prison and in the galaxy, they control with terror and fear. But they don't listen nor can they listen to everyone at once and can be beaten with a good plan and a little hope.
Luther has another notable antique in his shop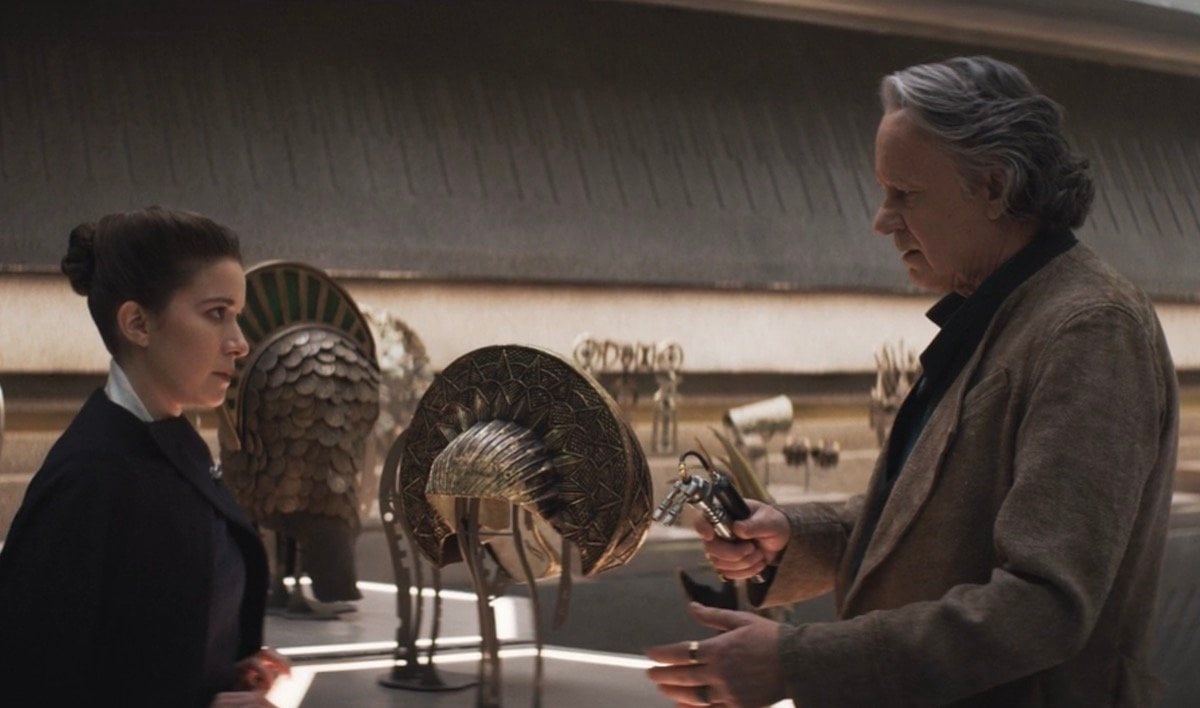 Subscribe to our newsletter!
Get Tabletop, RPG and Pop Culture news straight to your inbox.
Luthen had a whole collection of artifacts, including Indiana Jones' whip. But this week, we got a glimpse of something a little more recent. In his collection is a headdress worn by Padme Amidala in attack of the clones. It's curious that something worn by a former queen and senator is for sale rather than kept in a museum or displayed safely on Naboo somewhere. So maybe it's a reproduction or Padme had a wardrobe that wasn't entirely tailored. But I doubt it.
Speaking of Luther…
Luthen is neither a good guy nor a bad guy, but he leans in black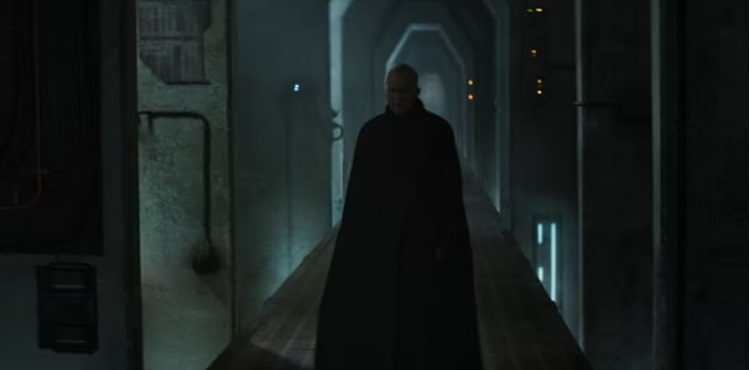 Luthen meets his informant at the ISB who briefs him on everything from the Axis search to the Kreegyr situation. Lonni, the informant, then tries to leave the rebellion. He has a daughter now and he wants to live a quiet life without the constant fear of the empire understand it. And Luther is not receptive to that. He says he'd rather let Kreegyr and his entire team die to maintain their cover and refuses to let Lonni leave his post. He Needs his spy there. And no matter the price to be paid later, it will be worth it for the rebellion.
And that gives us such a beautiful symmetry between Luther and My Mothma as rebel leaders. My would rather be peaceful, debate his enemy, and send money and Senate support where it's needed in the most legal way possible. We know there will be a breaking point for Mon in about two years and she will fully join the rebellion and their war. But for now, she would like to see a galaxy brought to their senses through polite speech.
Luther, on the other hand, does not care how many souls he must devote to the problem to solve it. And that includes the people who are on his side. For him, it is already a war, and it is a war of which he does not expect to see the end.
And that last point also mirrors another leader Andor has recently tracked, Kino. The two men "burn their lives to create a sunrise they know they will never see". And finally, Cassian will do the same by recovering the Death Star plans.
All of this is beautifully captured visually by Luther often wearing dark colors. In this week's episode, he even had a similar figure to dark Vador as his cape blew in the wind and he refused to allow Lonni to make peace with his family. Meanwhile, in comparison, we often see Mon in white suits and dresses and Kino in his white prison uniform. They are all different sides of the same tragic coin.
They don't close the Snoke plot hole
As the prison break comes to an end, Kino watches his companions jump into the water to swim for freedom and realizes that he cannot swim. And as Cassian is knocked down by escaping inmates, Kino finds himself staring into the water with an absolutely crushing expression on his face. We don't see him jump and we don't see him die. We are left with just the image of him remaining after he heroically made sure everyone had a chance at freedom.
So what happens from here? Does he jump up and do his best to float or get help from another fleeing prisoner? Is he drowning offscreen? Or does he stay behind to be found and interrogated by Dedra? Is he pushed into a science tube and turned into Snoke somehow? ! They introduced Andy Serkis as a second Star Wars character and don't explicitly state that they're not the same guy. The Snoke-Hole is always open!
(Only?) Melshi and Andor succeed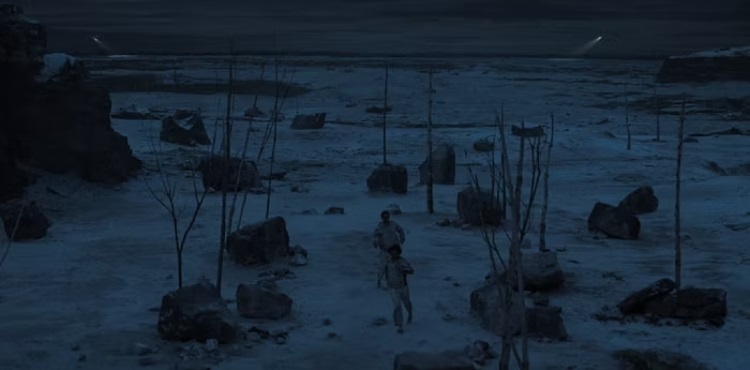 There were only two characters that we knew had to get out of prison alive, and those were Andor and Melshi. We first met Sergeant Ruescott Melshi in A thug. He will help Cassian bring together the infamous Rogue One team and eventually fall in the Battle of Scariff. But first, he had to escape from Narkina 5 with Cassian.
Unfortunately, these are the only two we see arriving safely ashore. The length of the swim mixed with the Imperial research ships we see in the background makes me wonder if many others have done it.
What did you think of AndorThe prison break episode? What do you think happened to Kino? Which character sacrifice this week broke your heart the most? Let us know in the comments!
May the Force be with you, adventurers!