Rotary Clubs of Grande Prairie team up for a month of Dignity Drive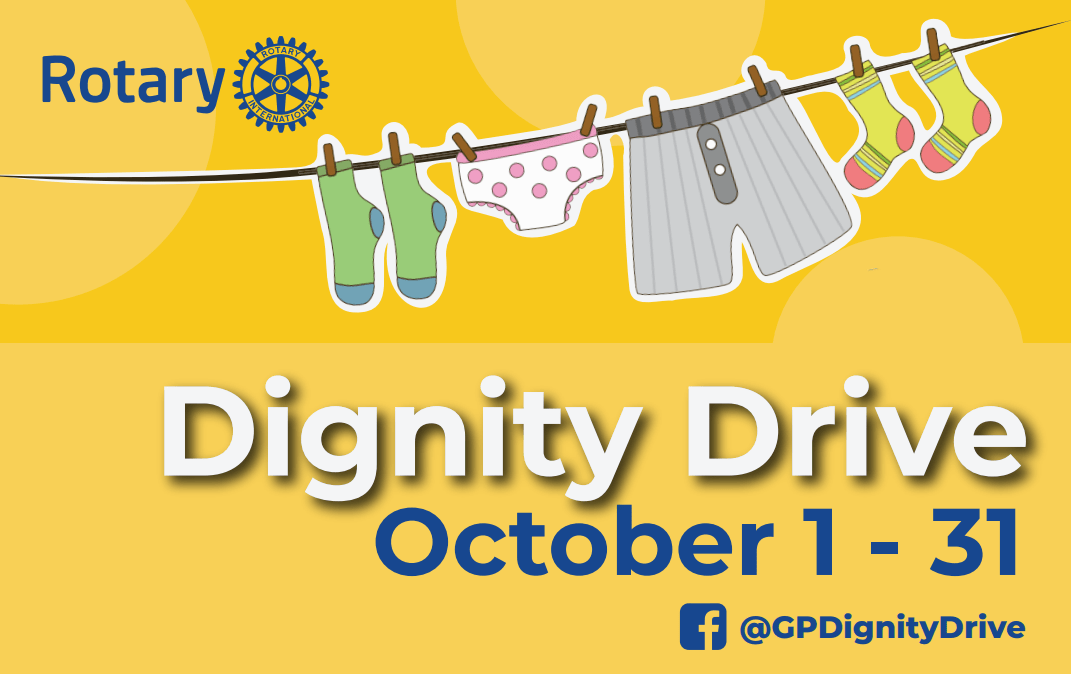 The Rotary Clubs of Grande Prairie have partnered to lend a helping hand to those who need it most. From October 1 to 31, residents are asked to drop off new or unused underwear and socks, with the items intended for the active street population, as well as others who may benefit as part of Fall Dignity Campaign.
Community Dignity Drive committee member Heather Jones says that with use of social programs and services continuing to increase in the area, access to things like clean underwear and socks is essential to comfort, health and hygiene. She adds that they hope the community can come together to help.
"The number of clients these agencies get is only doubling every month, and believe it or not, underwear and socks are the least donated items and that's where the dignity campaign started in 2014. when they found that need," she adds.
She says that over the past eight years, the campaign has grown by leaps and bounds. She says it comes down to the unwavering generosity and spirit of giving shown by so many in Grande Prairie.
"It started as a drop-off center and only Rotary clubs collected, then it grew into a community event where with each campaign we involve more businesses and locations,"
Donations can be dropped off until October 31 at Keddie's, Costco, Center 2000, Edwards Factory Outlet or Co-op. The second annual Tighty Whitey Toss will also take place at the Grande Prairie Storm game on October 28. That night, fans are encouraged to bring in donations of new packets of underwear or socks and throw them on the ice after Storm scores their first goal.